Water Shut Off Valve
1/6/2020 (Permalink)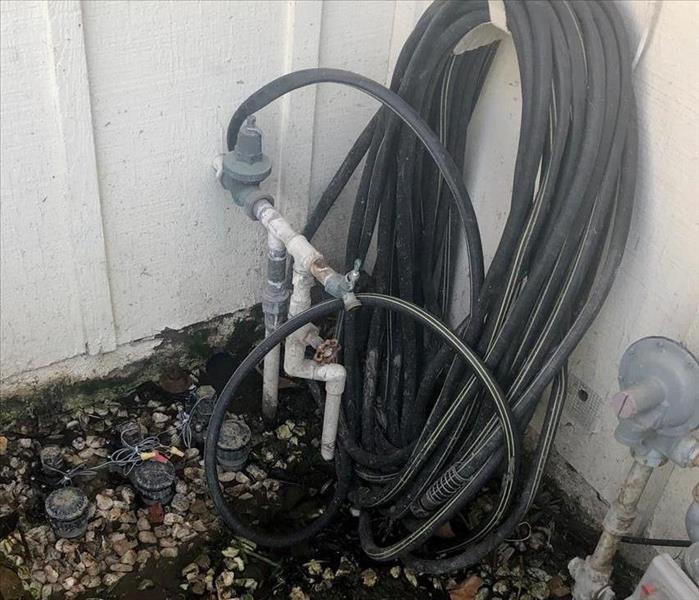 Water shut off valves are very important if you discover a burst pipe in your commercial building. Turning off the flow of water immediately upon discovery of the leak can prevent large water damage losses.
But where are water shut off valves? Could you identify their locations in your commercial building It is important to know the location of water shut off valves before an emergency occurs. Here are a few tips for locating your water shut off valve.
Generally, water shut off valves – connecting the city water supply to your business – are located near the perimeter of a building. If your structure has a basement, it is likely there. Otherwise, look around the perimeter of your building near utility areas. Your water shut off valve might be in a plastic box.
If you cannot identify where the main shut off valve is for your building, there are likely shut off near fixtures that often cause water damage. For example, your toilet, washer, sink, and bathtub should all be connected to a water source and have a water shut off valve. These are immediately near the fixture's connection to the wall or on tubing itself. Be careful, as some of these are plastic and can easily break.
In case of an emergency, make sure all those in your business know where all water shut off valves are. Further, ensure these valves can turn to off (generally, requiring a few clockwise turns). Sometimes, due to age and lack of use, the main water shut off valve becomes very tough to turn.
In the event water damage does occur to your commercial building, call SERVPRO of Irwindale/Baldwin Park, we are faster to any disaster!