How Our State-Of-The-Art Equipment Can Restore Your Fire Damaged Home In Baldwin Park
11/20/2019 (Permalink)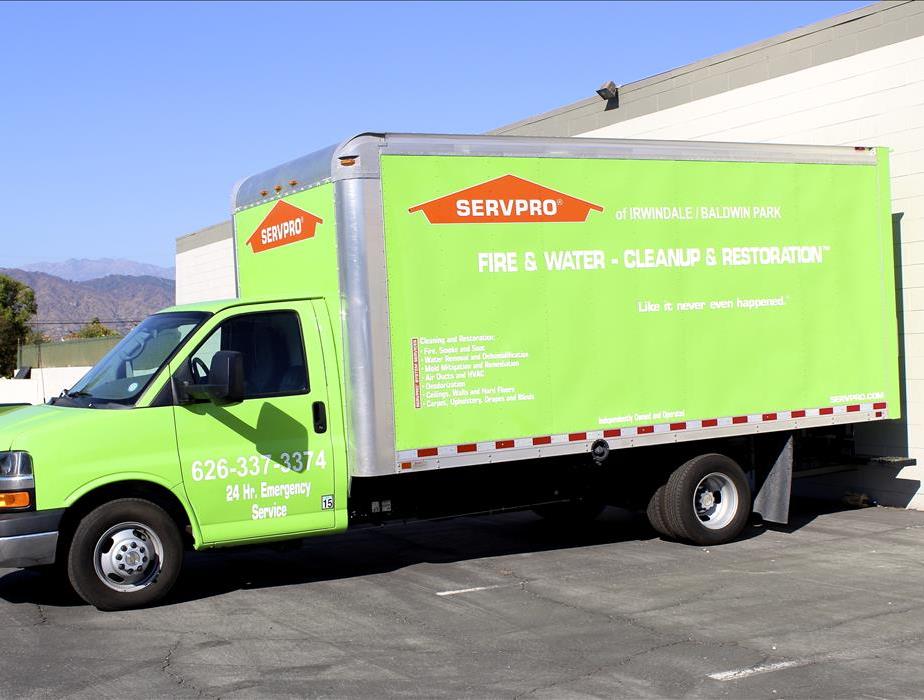 How Our State-Of-The-Art Equipment Can Restore Your Fire Damaged Home In Baldwin Park
After a widespread disaster damages your home, you need a professional restoration service. More importantly, you need a team like ours that offers not only extensively trained technicians with the knowledge to overcome the damages but also a franchise with the advanced technology and equipment to optimally restore the damages.
Our experts have extensive training and hands-on experience to combat any fire damage effect they could encounter in your home. Initially, each of the fire restoration technicians in our San Dimas/Irwindale franchise must complete certification through the IICRC. This organization is the benchmark for quality in the industry, each of our technicians on these projects has a certification for Fire and Smoke Restoration. Additionally, our employees continue training through in-house programs designed to introduce them to advanced mitigation techniques to strengthen them to become more efficient in fire recovery.
Whether it is soot cleanup, odor removal, air purification, water removal, or sanitization, our technicians have the advanced technology and industry-leading equipment to complete the task efficiently. Our air scrubbers aid with indoor air quality concerns like debris and particulates.
For removing the effects of smoke damages, we utilize our thermal fogger and deodorizing agents to neutralize harsh odor molecules on contact. This practice is safe for use on hard and soft materials such as carpeting, and clothing affected by the noxious scent throughout the property.
If a fire damages your home, you can be assured that our qualified team of highly trained restoration technicians can respond quickly to restore the impact of the disaster on your life and property. Our SERVPRO of Irwindale / Baldwin Park emergency response team is available 24/7. Give us a call today at (626) 337-3374.