The Difference Between Mitigating and Remediating Water Damage in Vincent
8/8/2019 (Permalink)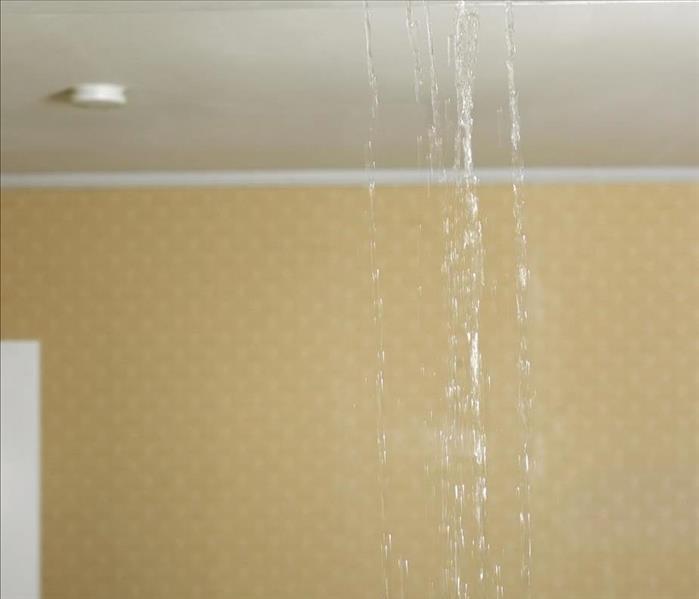 Plumbing Leaks in Vincent Causing Water Damage? Contact SERVPRO to Restore Your Home--"Like it never even happened."
When researching how to manage the harm a water loss causes to your Vincent home, you frequently see the words mitigation and remediation. These two terms, plus the additional mention of "restoration" can cause some confusion if used interchangeably. Understanding the concepts behind the vocabulary helps you feel more in control and part of the solution when a water disaster requires you to seek out professional assistance.

If water damage strikes in your Vincent home, it is usually because of a plumbing leak or an appliance malfunction. The water spreads from the original leak, overflow, or breakage, causing additional harm to structures or contents nearby. When the event occurs, call for professional help because water quickly destroys building materials and personal possessions. As you wait for our signature green service vehicles, you can take some steps to address the potential damage.

Mitigation can refer to actions you or SERVPRO technicians take to reduce, lessen, or decrease the damage. Your quick thinking in picking up clothing, books, and toys before the water flows to saturate them is an example of mitigation. Placing blocks or foil under furniture legs on wet carpeting is another fix a homeowner can do to minimize staining from paint or other finishes until the professionals arrive.

When the SERVPRO team arrives, we work fast to mitigate the impact of excess water in a wide range of ways. Partially saturated carpeting retain dry sections when we use wanded extractors to reduce the moisture level on the leading edge. Pack-outs of contents halt water intrusion into storage boxes and reduces humidity levels in the affected structural spaces, which has the effect of reducing drying times.

Remediation refers to efforts made to remove the disaster-causing water or other agents with pumps and truck-mounted extractors. Drying with air movers and dehumidifiers is another example. Remediation improves the circumstances so that the damage done can be corrected.

Restoration can include repairs, rebuilding, and refinishing in addition to the mitigation and remediation tasks that come before. Returning the water damaged spaces in your home need
a combination of mitigation and remediation approaches plus needed restoration for the SERVPRO crew to make good on our commitment to leave your home, "Like it never even happened."

SERVPRO of Irwindale / Baldwin Park can manage your water loss through all the stages from mitigation and remediation through restoration. Call our emergency number, (626) 337-3374 day or night. We're Faster To Any Size Disaster.
https://goo.gl/maps/aoUeutM1vP7ZyZye6

Contractor Licenses:
General: 944464
CSLB: 944464
Biohazard: TSW 530