Want to Step Up Your Water Damage Remediation Situation in Irwindale? You Need To Read This First
4/21/2019 (Permalink)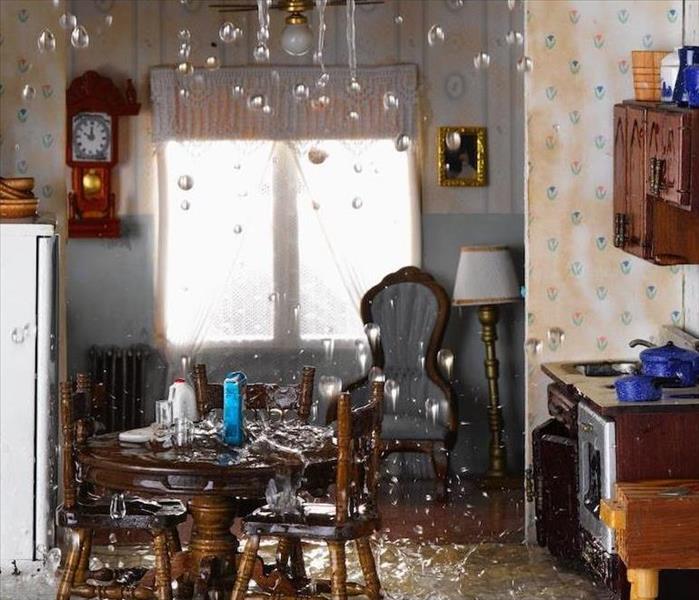 If your home is facing water damage, many items can be affected. Contact SERVPRO for an assessment and effective remediation services.
Why SERVPRO Removes Some Items and Leaves Others During Water Damage Mitigation in Irwindale
When we work on a house in the Irwindale area, our specialists apply the knowledge and skills they gained through IICRC training. Much of this knowledge involves information that people usually never need. Because of this, we understand that many of our customers have questions about why we do certain things the way we do while working on their properties.
One of the questions we hear from customers is why do SERVPRO specialists dispose of some items and not others during water damage mitigation in Irwindale. The answer is that we look at several factors on most items, and only a few on others. Some of your belongings become damaged almost immediately when they become saturated with water. These items include furniture pieces made of particle board, as well as flooring made of wood-based products.
Other times we look at the amount of damage sustained. We compare this to the replacement costs for that item. Replacement costs also include the expense of installing the materials. When cleaning or refurbishing carries a lower price tag, we choose that option over replacing the materials.
Wood floors made from real wood lumber can look like they did before the incident that threatened your home with water damage. SERVPRO technicians can undo the damage and save the floor from permanent damage and keep the customer from needing to replace a very costly item.
Partially damaged structural components like drywall cost little compared to others but SERVPRO cuts costs wherever possible. Cutting above areas of a damaged wall means we must only replace the sections cut away. After removing the wet drywall, we can bring in new sections and cut them to size.
SERVPRO of Irwindale / Baldwin Park knows how to keep costs down during water damage mitigation and still restore your property, so it looks "Like it never even happened." again. Call us at (626) 337-3374 to make sure your home is protected from water damage at a reasonable cost.
Click here for more information about the city of Irwindale.