Flood Waters Rising
8/7/2018 (Permalink)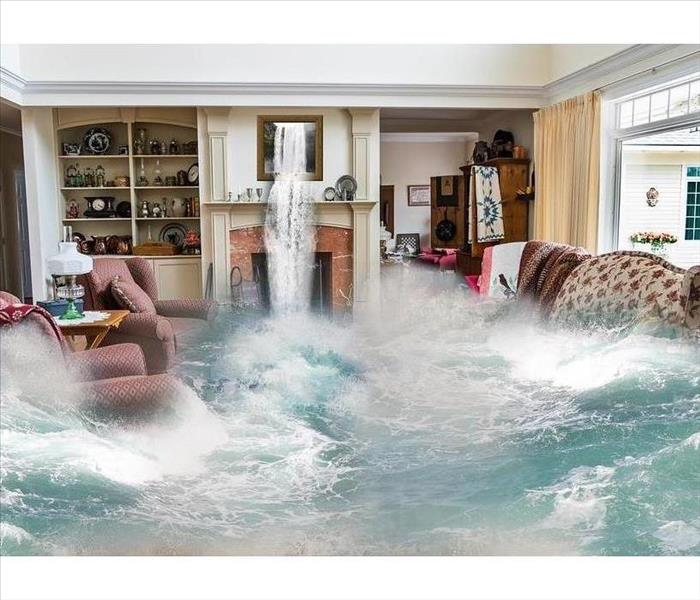 Every year flooding damages residential and commercial properties in every community across the nation. Natural and manmade events including, broken plumbing, storms, and leaking appliances will account for thousands of flooded properties and tens of millions of dollars in insurance claims and costs to property owners.
When flood water begins saturating building materials, damages can be temporary, requiring only drying out or permanent, requiring replacement. Drying out floors, walls, and cabinetry as quickly as possible following a flood can help control for damage that comes from mold growth and structural damages.
The cost to recover from a flood is obviously associated with the size of the affected property, the type of building materials involved, the nature of the water (clean or contaminated), and the speed to begin cleanup operations.
SERVPRO of Irwindale/Baldwin Park has been in business for many years and is expert at drying out and reconstructing properties damaged by water from any source. Also SERVPRO can represent a property owner to an insurance carrier to get the very best solution in place, returning the property back to pre-flood condition as quickly as possible.
Let SERVPRO of Irwindale/Baldwin Park send an expert to your property for a free estimate to remedy a recent disaster, or one that may need our experience and recommendations.