Southern California Storms
9/25/2017 (Permalink)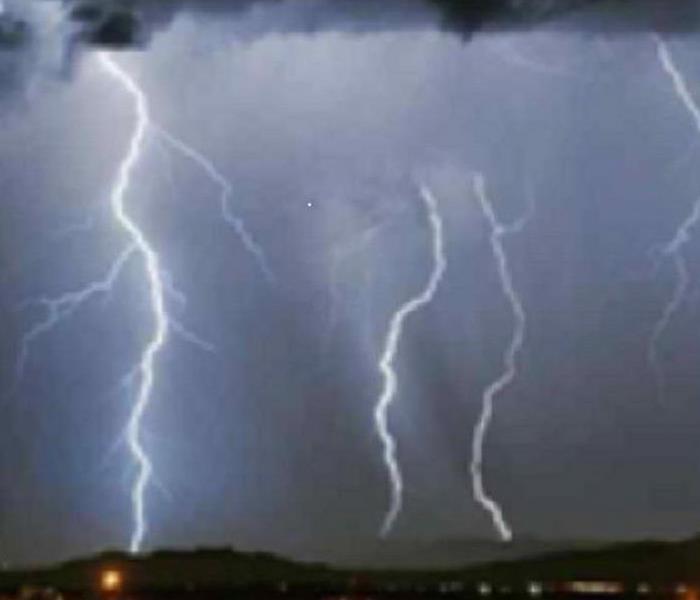 The weather in southern California this time of year proves to be perfect for beach trips, picnics, and any other summer fun. What most people don't know is that it can also be perfect weather for thunderstorms, which can potentially be dangerous. The highest risk areas are cities in the foothills including Azusa, San Dimas, Glendora and La Verne because flooding can do the greatest amount of damage in these areas.
Thunderstorms occur most often during the warmer months and thrive under specific conditions. The two most basic elements of a thunderstorm are moisture and rapidly rising warm air. The two biggest threats associated with thunderstorms are lighting and flash floods, which are very dangerous because they can come on suddenly and cause massive amounts of damage. The presence of lighting can cause wildfires if the storm contains very little rain while flash flooding can cause property damage and great loss.
Keeping an eye on the weather forecasts will prove to be beneficial in avoiding loss from storms. Also, if your home or business does suffer from damage at the hands of a thunder storm do not hesitate to call SERVPRO of Glendora/San Dimas & Irwindale/Baldwin Park. During a storm, SERVPRO can assist by putting temporary covers on a property until the roof leaks can be properly fixed. After a storm, SERVPRO can clean-up water inside of a property that may have been caused by heavy rains.