SERVPRO Has The Equipment To Restore Your Property Quickly After Fire Damage
4/9/2019 (Permalink)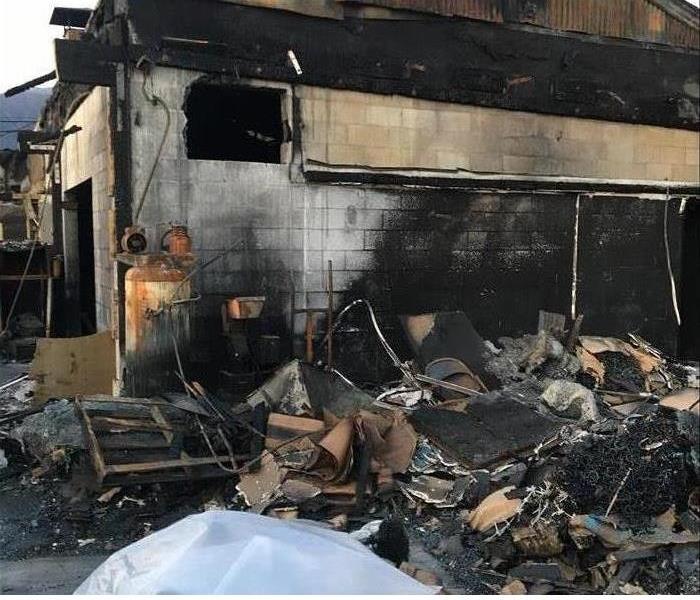 Our team has the resources and expertise to minimize the disruption to your family after fire damage. We work as quickly and efficiently as possible.
Deal with the Aftermath of Fire Damage in Your Irwindale Home By Hiring Remediation Experts
Dealing with a fire accident is stressful regardless of the size of the fire. Fires can cause considerable damage to your home. The fine, powdery smoke and soot particles can spread and settle on different surfaces. Smoke and soot can stain walls, flooring, furniture, and ceilings within hours because of their acidic nature. You may need to refinish severely damaged wood and repaint ceilings and walls. Personal possessions may become permanently damaged if not cleaned well.

More severe damage may occur to your home due to prolonged exposure to smoke and soot. To restore your Irwindale home after fire damage, you can hire fire restoration professionals from SERVPRO. Our remediation experts can clear the affected areas of any debris, dry the wet areas, and restore salvageable items like valuable art.

Here at SERVPRO, we know that restoring the damaged areas of a home is more cost-effective than demolishing and replacing them. Our "restore first" mentality enables us to get a building back to its preloss condition quicker. We use professional grade equipment to reduce claims loss expenses. We use ULV foggers to deodorize affected fabric, furniture and other materials that sustained smoke and soot damage. We also use air scrubbers and ozone machines to improve air quality after a fire.

We can also use air duct cleaners to remove soot from air duct vents. After a fire, smoke first travels to places with a cooler temperature, meaning that the air ducts of your home can be filled with smoke. The smoke turns into soot after settling into the air ducts. We can inspect the air ducts of your home during the fire damage restoration process and clean them if they have soot.

If water damage has occurred due to fire-fighting efforts, we can use industrial grade pumps to remove most of the water quickly. We then use air movers and dehumidifiers to remove the remaining water. Our technicians can also sanitize the area to prevent microbial growth.

SERVPRO of Irwindale / Baldwin Park has the expertise and equipment to restore your property quickly after fire damage. We're Faster to Any Size Disaster. Contact us 24/7 at (626) 337-3374 for assistance with fire restoration services in Irwindale, Baldwin Park, Vincent, and neighboring areas.
The Irwindale recreation department offers various sports programs and activities for adults and youth click here for more information.